Don't get us wrong, we love more-is-more makeup: the full coverage foundation, gleaming highlight, bold eye looks and sculpted contour.
But some days roll around when you just want to strip it all back – these days call for something a little softer: a no-makeup makeup look. The makeup community's current obsession, the barely-there natural look mimics the appearance of a fresh face with soft and light touches of product. It may sound a little contradictory, but this look is perfect for those casual days when you want to look both subtle and snatched.
So, let's peel off the falsies, tone down the bronzer, and embrace 'skinimalism'.
How To Achieve A Natural Makeup Look
The no-makeup makeup look and 'skinimalism' as an entire movement really starts with your skincare – so nailing down your routine with the best ingredients and products for your face will stand you in good stead.
If you're ready to hop on board this skin-loving, au naturale trend, we've assembled this how-to guide to help you put together this lovely, luminous look.
Looking for some skincare inspo to update your routine? 
Love your skincare but is the art of layering eluding you? Explore our guide to get the most from your products.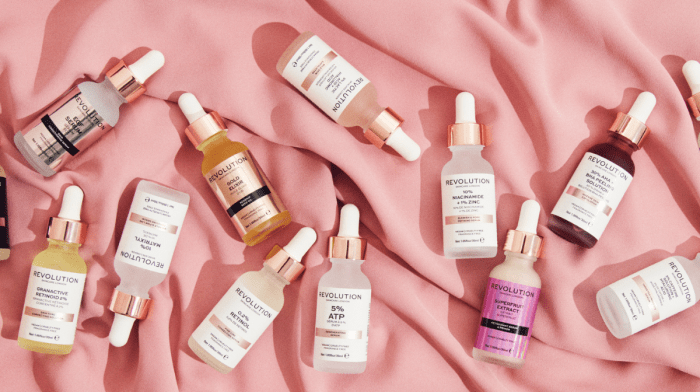 Revolutions Skincare's beginners guide to applying skincare in the correct order.
Get Ready To Glow
As we're leaving full coverage behind for this natural makeup look, primer is a must! To ensure that your skin is a smooth, silky canvas for this minimal moment, prepping your base will allow the few products we're using to last through the day. We love our Fix and Glow Primer for a dewy, plump finish that promises all-day radiance.