An often-underrated skincare step, we believe facial toner deserves a little more love.
But, if you're relatively new to the world of skincare, you may be wondering, what is toner exactly? And how does it benefit the skin?
At Revolution Skincare, we've got you covered with our complete guide to facial toner! We explain exactly what it does and why we swear by it in our AM and PM routines. We also reveal some of the best facial toners to take your skincare to the next level!
What is Toner?
A facial toner helps to rebalance the skin, restoring its natural pH level. It helps to sweep away residual dirt and impurities from the skin's surface after cleansing.
Usually in liquid form, toner is fast absorbing, allowing it to efficiently work its magic and deliver key ingredients and targeted properties.
What Does Toner Do?
We're glad you asked! The purpose of toner is to set the stage for the rest of your routine, ensuring skin is prepped and primed.
A 'one size fits all' approach doesn't work when it comes to skincare – we all have different needs. The best thing about facial toner is that different toners perform different tasks. It can give your skin a boost, brighten or balance it – depending on the toner you use.
Toners can: 
Hydrate skin
Balance sebum production
Combat enlarged pores
Brighten skin
Exfoliate
How to Use Toner
Now that you know the purpose of toner, here's how to incorporate it correctly into your skincare routine for maximum benefit!
When to Use Toner
Toner should be used as the second step of your routine, in between cleansing and moisturizing.
For best results, we recommend using it in both your morning and evening skincare ritual.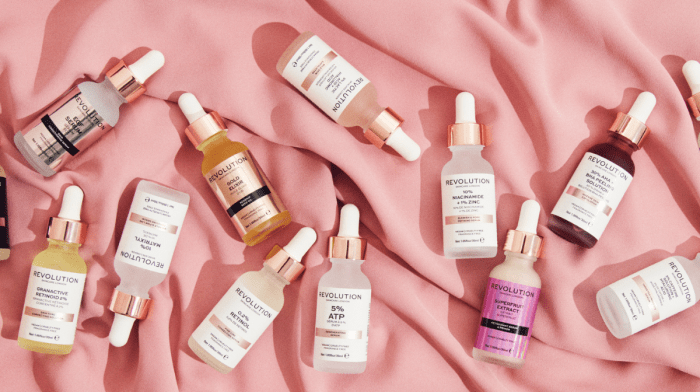 Revolutions Skincare's beginners guide to applying skincare in the correct order.
How to Apply Toner
When skin has been cleansed, saturate a cotton pad and sweep across the face and neck.
Complete the rest of your skincare routine, finishing with a good moisturizer to help lock in the extra goodness your toner has provided.
Remember! Some toners can increase skin's sensitivity to sunlight, so apply SPF every morning to avoid sun damage.
The Best Facial Toners for Your Skin Type
Ready to add a toner into your skincare routine? Here's our guide to the best toners for your skin type.
Best Toner for Dry Skin
If skin is on the dryer side, your toner should deliver enough moisture to maintain hydration and reduce signs of dryness.
The Revolution Skincare Hyaluronic Tonic is fragrance-free and super gentle on dry skin. Most importantly, this toner for dry skin offers a milky blend of Hyaluronic Acid, Colloidal Oatmeal Extract and Witch Hazel that works to hydrate, soothe and condition.