With so many makeup trends sweeping the internet at the moment, we've all been experimenting with different brow looks, and tinted brow gels are no exception.
From soft girl to goth girl – whatever your aesthetic, we're here to give you the lowdown on brows. Read on to discover our guide to the best tinted eyebrow gels and how to apply them and you'll be a certified expert!
What Does Brow Gel Do?
Brow gels simply work to lift and coat every individual eyebrow hair to tint and style them.
Sometimes, there's just no need to overcomplicate your makeup routine. A quick lick of tinted brow gel can transform your natural beauty beauty look in seconds.
But of course, brow gels don't limit you to just one look. The fluffy brow trend has got us all in a chokehold, and you can absolutely use a tinted brow gel to get this look. Or, if you just like to neaten up the brow, they are also great for quickly perfecting that well-groomed, timeless aesthetic.
In short, whether you opt for clear or tinted – brow gels are the quickest and easiest way to set and mold your brows into their desired shape.
How To Use Brow Gel
Brow Gels can be used in several ways to achieve different looks. For each style, the brow gel is applied slightly differently to manipulate the hairs into the shape you want.
PSA: Any sparse brow owners? Don't worry, you're not alone – especially after the great brow massacre of the 90's and 2000's. We love that tinted brow gel has our back! The tinted gel formula lends itself to disguising any sparse patches in the brow.
For A Fluffy Brow Look:
Step 1: Reach for a makeup wipe or washcloth and gently cleanse the face and brow area to remove any excess dirt or oil build-up which may affect the lasting power of your makeup. Ensure the area is dry before applying the product.
Step 2: Brush through the brows with a clean spoolie before applying the product to try out the shape that you'd like to achieve.
Step 3: Apply the tinted brow gel in upward motions from the front of the brow to the tail. Use a light pressure at the front of the brow, gradually applying slightly more pressure to focus the pigment on the tail of the brow.
Expert Tip #2: If you have a little more time, we recommend tweezing away any stray brow hairs to neaten up your shape before applying the gel, as tinted brow gel can often add pigment to any unwanted stragglers.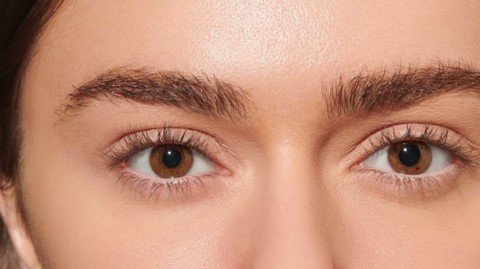 Up your brow game with our step-by-step guide on how to get them full and fluffy in a flash.
For A Natural, Groomed Look:
Step 1: When creating a more natural brow, ensure you push any excess product off your spoolie when taking the brush out of the tube. This means you are only using the smallest amount of product for a subtle tint.
Step 2: Brush the tinted brow gel through the brow from the front of the brow to the tail. Following the direction of your brow hairs, gradually increase the length of your strokes – short to start, lengthening as you move towards the end of your brow.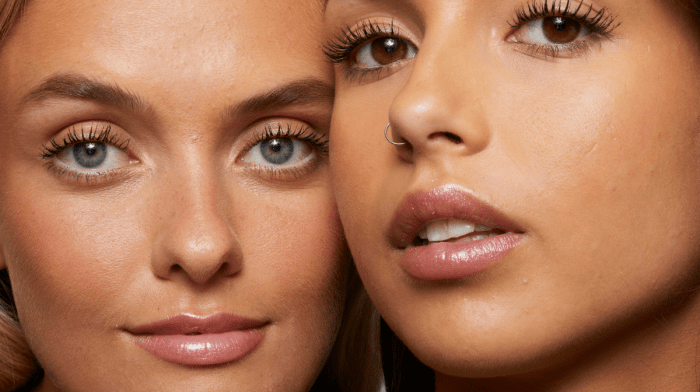 Embrace the barely-there look with our no-makeup makeup tutorial!
Our Best Tinted Brow Gels
So, we've talked the talk, but let's walk the walk – here are our best tinted brow gels!
We love that this brow gel gives your brows gorgeous depth and definition with the addition of, incredible staying power. Infused with cannabis sativa seed oil, this gel also helps to nourish and protect your brow hair.
Available in three shades including, Ash Brown, Medium Brown, and Dark Brown, we have something to suit everyone!