This year for Black History Month at Revolution we're working on some incredible content to continue amplifying and spotlighting Black creators. One of the ways we wanted to do this was to come together as a team to compile a list of 'must follow' Black beauty influencers and content creators. We've open up our IG's and narrowed it down to some of our absolute favourites. Get that follow button at the ready…
#1 Black beauty influencers and content creators to follow
#1 cakeface RJ
I REALLY love cake face – I absolutely LOVE her content and she is SO talented and creative with the looks she does. – Jax
#2 sibyllete
@sibyllete makes the most incredible macro beauty content on Instagram with the mission to normalise skin texture, and also shares both beauty and incredible food on her TikTok. She's absolutely gorgeous, infuriatingly talented, and as one of our brand ambassadors for XX Revolution she's delightful to work with.
#3 demicolleen
I also have to mention one of my favourite black beauty influencers @demicolleen, a skincare goddess who makes great vegan and beauty lifestyle content and has finally gotten me using the correct amount of SPF #twofingersfull. – Charlie
#4 mimi_misfit
I found Mimi years ago when she was just starting out. It's been incredible to watch her grow in the industry. She brings joy, positivity and lots of colour to my feed! – Charlotte
#5 theplasticboy
I absolutely ADORE Gary! I think the whole team at Revolution know how gassed I get when I see his content. He's inspired me on so many levels including fitness, beauty and confidence! A must follow and don't forget to check out his YouTube channel for oodles of personality and top notch reviews – Shahira
#6 NellaRosee
First of all she is NELLA ROSE. AN ICON. She's my age, funny, relatable, talks about issues we can all relate with. She's been through a lot and is an inspiration to us all. Her content is versatile and she will always make you laugh on your down days. – Simran
#7 freddieharrel
I have a major style crush on freddieharrel. She is also founder of @radswan, a soon-to-be-launched conscious beauty brand for the Global African diaspora – Carrie
#8 badboynick_
Badboynick_ is a living icon. A living legend. We have no choice but to stand. – Maria
#9 ukafrolista
Ukafrolisa is a great mix of body positivity, fashion and beauty. Real, relatable content that's empowering as well as aesthetically pleasing. – Az
#10 wendysworld_xox
Wendy is an absolute inspiration to follow and watch grow on social media. Not only is she an amazingly creative artist, using her face as her art canvas, splashing bright pops of colour to create unique masterpieces. My favourite being her amazing brush stroke rainbow look she created, I'm obsessed with all the colours working together in this look. She has used her passion for art to get recognition to the black community, and many black content creators that weren't getting the recognition they deserved. She has founded her own company EditorialBLK giving black artists real visibility and opportunity across social media. – Lauren
#11 freshlengths
I love @freshlengths because she really works a stripped back, natural look reminding us all to love the skin we're in. I'm always here for a good dewy base!
#12 Estaregrams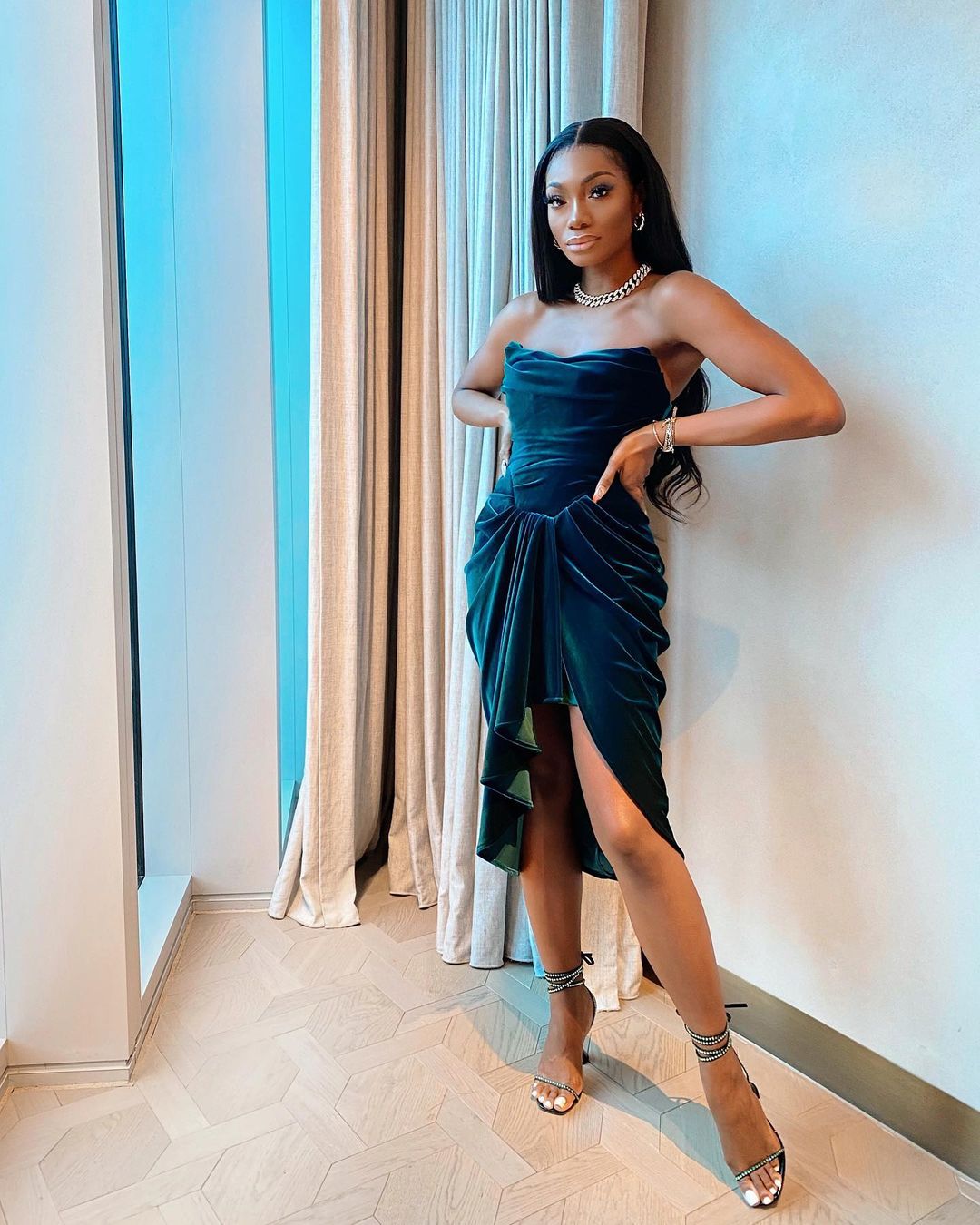 Estaregrams – She's just so beautiful! She's really experimental with her look and always promotes self love and self care – Nisha
Hope you enjoyed this post, saw some familiar faces and found some incredible new people to follow. Make sure you check back in soon for more. Until then, lots of love from Shahira & Team Revolution.
Make sure you're following us @makeuprevolution to see what we're working on throughout Black History Month and beyond. 2020 will go down in history as a very memorable year in regards to the Black Lives Matter movement. Black History Month 2020 isn't the beginning and end of our commitment to authentically supporting the Black beauty community, as we have always aimed to, instead this is what we hope to be a very strong beginning.
lots of love from Shahira & Team Revolution