We've all heard of this miracle skincare ingredient, but what is Hyaluronic Acid?  
There are countless reasons why Hyaluronic Acid has made such a big name for itself and it's mostly because it actually works. 
Discover everything you need to know about this fuss-free skincare savior, including what it does and how to use Hyaluronic Acid within your routine. Plus, meet our top Hyaluronic Acid skincare products! 
Guide to Hyaluronic Acid
What is Hyaluronic Acid?
Hyaluronic Acid is a naturally occurring compound that is classed as a humectant. Humectants are ingredients that have hygroscopic or "water-loving" properties – they attract and bind to water due to certain chemical groups within their structure. 
It's produced within the dermis of the skin as part of its youth-supporting matrix. These are the components that help to keep skin plump, taught and hydrated.  
Another bonus: Hyaluronic Acid is straightforward to formulate, is really effective even at low usage levels, and works on a wide variety of skin types. It's also very easy to slot into your routine (unlike its more complex and needy sisters Vitamin C and Retinol).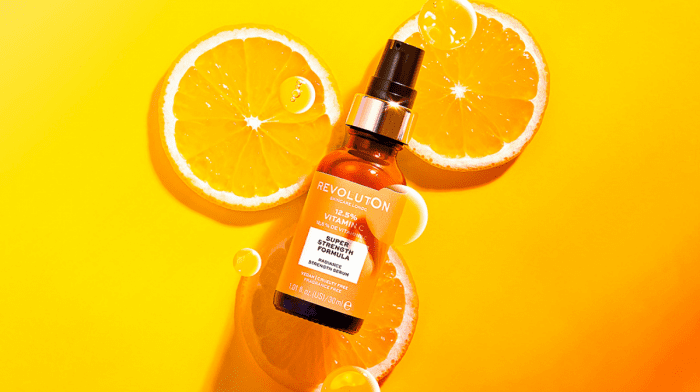 Learn all about the juiciest ingredient in skincare! We fill you in on all the brilliant benefits of Vitamin C for skin.
What Does Hyaluronic Acid Do?
There are so many Hyaluronic Acid skin benefits: 
Thanks to its ability to bind moisture to the skin, it's great for keeping skin hydrated. In fact, it can hold up to 1000x its own weight in water! 
Higher molecular weight Hyaluronic Acid (one with a bigger size) provides a film-forming effect that helps to smooth out skin surface texture and reduce the appearance of wrinkles. 
Works on a deeper skin level

 
Lower molecular weight Hyaluronic Acid can penetrate further down into your dermis, providing deep and long-lasting moisturization, helping to maintain skin hydration, elasticity and smoothness.  
What Skin Type is Hyaluronic Acid Suitable for?
Hyaluronic Acid is a great ingredient for dehydrated and tired-looking skin, but to be honest, everyone can benefit from adding this hydration hero into their routine! 
Is Hyaluronic Acid Good for Acne?
When it comes to Hyaluronic Acid for acne, its soothing properties can be calming on the skin, relieving that burning sensation often felt when acne is flaring. As we know, it helps skin to retain moisture, which is important for every skin type, including acne-prone. 
Just be careful when choosing products for acne-prone skin, as it can be super sensitive. Take a close look at the Hyaluronic Acid skincare product you want to try, and assess what other ingredients it's formulated with before adding it into your routine.  
How to Use Hyaluronic Acid in Your Skincare Routine
There really aren't many rules with this one – it's super simple. Hyaluronic Acid is great both morning and night and can be found in cleansers, tonics, essence sprays, serums, and creams.  
Ideally, it should be layered directly after face mists and underneath oils and richer creams, as they help to lock in moisture.  
What is Hyaluronic Acid Compatible With?
We hear you ask: 
Can you use Hyaluronic Acid with Retinol?

 

Is Hyaluronic Acid okay to use with Vitamin C?

 

What about 

Niacinamide and Hyaluronic Acid?

 
In short, Hyaluronic is friends with all – there's nothing it doesn't work well with!   
Best Hyaluronic Acid Skincare Products
Trying to work out how to apply Hyaluronic Acid? Well, it depends on which stage of your skincare routine you're adding it into.  
Discover some of our best Hyaluronic Acid skincare products to help you achieve hydrated skin with that youthful plumpness! 
Buy now

with revolutionbeauty-us

For an easy way to start using Hyaluronic, try our HYALURONIC TONIC.  

Our fragrance-free formula is soothing and gentle on dry skin. Blended with Colloidal Oatmeal Extract and Witch Hazel, this Hyaluronic Acid toner helps to hydrate and condition the skin when used daily. 

Simply apply to a cotton pad, then onto clean skin, sweep the Hyaluronic Acid toner all over the face. 

Buy now with free delivery