Struggling with stubborn breakouts? Or ones that resemble a small house? Don't worry, we get you!
If this sounds like your biggest skincare struggle, it's time you meet Salicylic Acid, aka the solution to all your blemish-related problems! Stick with us to find out what Salicylic Acid is, what is does, and how to use it. Trust us, it's your new skincare best friend.
What is Salicylic Acid?
We've all heard of AHAs and BHA in skincare. Well, Salicylic Acid is that BHA.
The colorless acid exfoliator is organically derived from Willow Trees and is oil-soluble. It can penetrate pores, exfoliating both the skin's surface and its deeper layers (unlike AHAs which only exfoliate the skin's surface). It comes in the form of cleanser and toners, as well as gels, creams or treatments.
How does Salicylic Acid work?
Acting as an acid exfoliator, Salicylic Acid is often used to treat skin disorders, including blemishes. It calms angry breakouts and reduces redness, hyperpigmentation and inflamed age spots.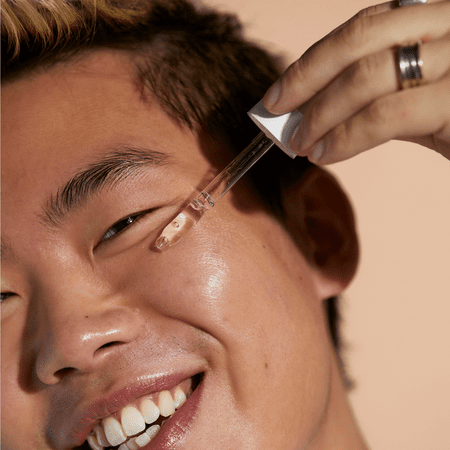 How Salicylic Acid Improves Blemishes
To reduce blemishes, you ultimately need clean skin. When applied, Salicylic Acid works to penetrate pores and loosen clogged follicles, while scrubbing away dead skin cells for a smooth surface. This also helps to prevent future breakouts through exfoliating dead skin cells to reveal a healthy, youthful-looking appearance.
Salicylic Acid also has a drying effect that directly targets clogged pores. It helps to regulate excess sebum production to keep skin matte and prevent breakouts. The soothing properties also help to reduce inflammation for calmer-feeling skin.
Who Should Use Salicylic Acid?
Got whiteheads, blackheads, or both? Salicylic Acid is for you! Both types of breakouts are caused by clogged pores and bacteria, which Salicylic Acid helps to reduce.
If you're struggling with hormonal based cystic acne, though, we recommend speaking to your doctor for something more specific to your needs!
How To Use Salicylic Acid
If you're a new user, ease yourself in – you don't want to dry or irritate your skin! With high concentrated forms of Salicylic Acid, dot the product onto new or existing blemishes and rub in gently.
PSA: Unlike other blemish treatments, it usually comes in a clear gel form which can be layered beneath makeup.
Best Salicylic Acid Skincare Products
Targeted Acne Serum 2% Salicylic Acid
Perfect for everyday use, the Targeted Acne Serum 2% Salicylic Acid is lightweight and targets enlarged pores and blackheads, encouraging a clearer complexion for reduced breakouts.
How to use: Apply to the face morning and evening after cleansing and before toning for best results.