You've got your head around Hyaluronic Acid. You're a master in Vitamin C. But now it's time to get acquainted with our new fave skincare ingredient: Niacinamide.
But what is Niacinamide, and how does it benefit the skin?
At Revolution Skincare, we've put together the ultimate guide to this multitasking ingredient. We cover what it is, when to use Niacinamide in your routine, and reveal some of our best Niacinamide products!
Contents:
What is Niacinamide?
Niacinamide (or Vitamin B3) is a water-soluble vitamin that cannot be produced by the body but is vital for a number of functions. It's a dermatologically-researched skincare ingredient and has been proven to have a multitude of benefits!
Compared to some other ingredients like Retinol, Niacinamide is suitable for all skin types and ages, and is generally a great addition to any skincare routine.
What Does Niacinamide Do?
Now you know what it is, it's time to discover exactly what Niacinamide does for your skin.
Niacinamide benefits the skin in so many ways:
Reduces breakouts: It has a great reputation for helping with breakouts, spots and blemishes, due to its ability to help balance sebum production.
Minimizes enlarged pores: The question on everyone's lips: does Niacinamide help with pores? Yes! The most talked-about benefit of Niacinamide is its ability to help reduce the appearance of pores. It interacts with the pore lining, which is also why it is believed to help balance oiliness and prevent clogged-up pores.
Calms hyperpigmentation and redness: At percentages greater than 5%, Niacinamide has been shown to help reduce the appearance of hyperpigmentation and prevent new discoloration from appearing.
Balances oily skin: Our cosmetic scientists are often asked 'does Niacinamide help with oily skin?'. As it regulates the amount of oil your glands produce, it can be a miracle worker for those with skin on the oilier side.
Improves skin barrier: Niacinamide is great for improving the skin barrier function, boosting the efficacy of topical moisturizers, helping the skin to maintain hydration, and prevent dry, red and flaky skin.
To summarize, it balances moisture and oiliness, reduces redness, evens skin tone and can help minimize the appearance of blemishes and pores. Can you see why it's a favorite?!
How to Use Niacinamide:
It can be daunting introducing a new ingredient into your skincare routine. So, we've given you a rundown of everything you need to know before welcoming Niacinamide to your skincare family.
1. Would Niacinamide Suit My Skin Type?
Due to the wide variety of benefits and good skin tolerance, there isn't anyone who wouldn't benefit from Niacinamide in their routine.
Lower levels in a moisturizer may be enough for someone just looking for healthy skin maintenance, whereas a higher dose serum is more suited for someone looking to tackle oilier skin or large pore appearance.
2. What Skincare Ingredients Can I Use Niacinamide With?
Niacinamide can be easily integrated into any routine as it is compatible with lots of other powerful ingredients – it works great with Alpha-Hydroxy Acids (AHAs), Retinol, Ceramides, Peptides, Hyaluronic Acid, and Salicylic Acid.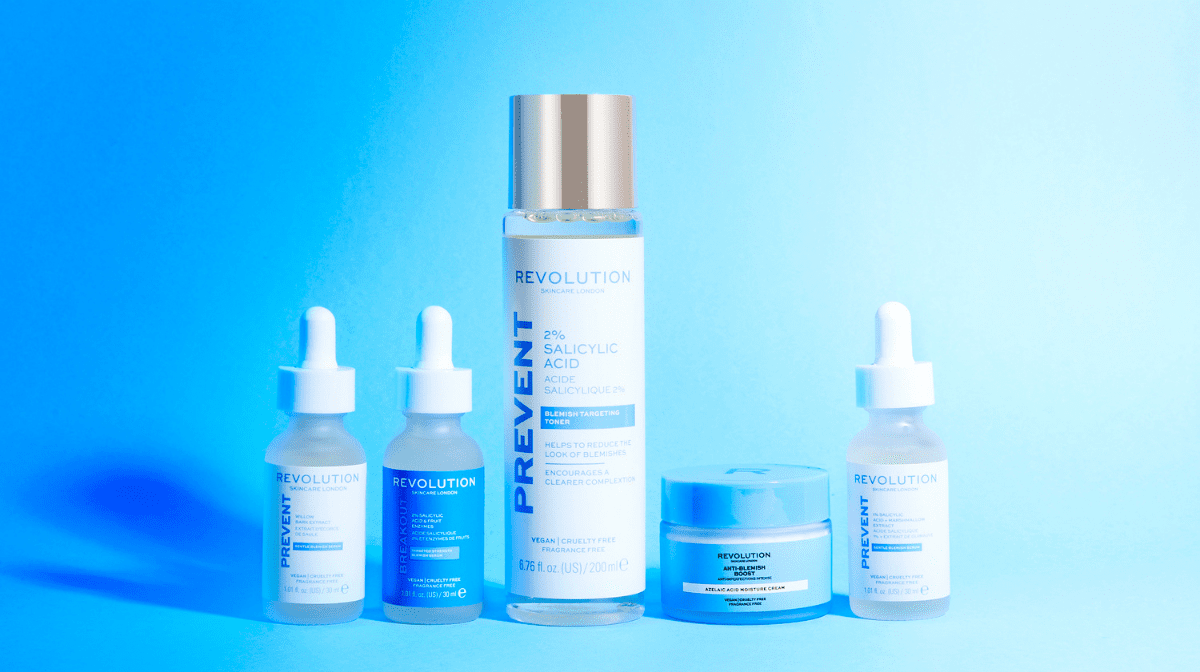 Want to banish those blemishes? Here's why Salicylic Acid is the answer.
3. What Not to Use with Niacinamide
There is much debate in the world of skincare around the usage of Niacinamide and Vitamin C.
Some state that Niacinamide and Vitamin C should not be used together as they both contain antioxidants and could cancel each other out. There has also been research suggesting that the two ingredients can react together to form Nicotinic Acid, leading to skin flushing (redness).
However, skincare has come a long way since these claims were first made. These days the raw materials and the formulations they are in are stabilized and produced under the correct manufacturing methods, making them safer to use together.
Expert tip: If you want to enjoy the benefits of both ingredients, we recommend using Niacinamide in your morning skincare and Vitamin C in the evening.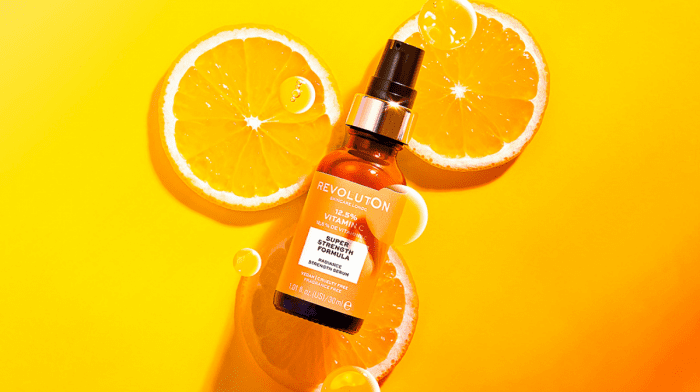 Learn all about the juiciest ingredient in skincare! We fill you in on all the brilliant benefits of Vitamin C for skin.
4. When to Use Niacinamide
So, how often should you use Niacinamide in your routine? To receive the maximum benefit, it can be used in both your morning and evening skincare routines.
5. How Long Does Niacinamide Take to Work?
When used regularly, you should be able to start seeing results within 2–4 weeks.
The Best Niacinamide Skincare
At Revolution Skincare we really love Niacinamide, so you'll find it in a lot of our products. It's never been easier for you to incorporate it into your routine!
Here are a few of our favorite Niacinamide products for you to try.
Buy now

with revolutionbeauty-us