Whether it's a casual day in the office or a big night out, eyeliner is a versatile staple in our makeup bags- but are you applying it in the best way to accentuate your eye shape? 
If you didn't even know that eyes had different shapes, don't worry! Here at Revolution, we've got your back! If you're asking yourself "what is my eye shape?" and need all the tips and tricks to master the best eyeliner for the different eye shapes, keep reading… 
What is My Eye Shape?
Determining your eye shape can be tricky. Take a look at the simple guide below to discover which eye shape features you align with most. Grab a friend to help if you're still struggling!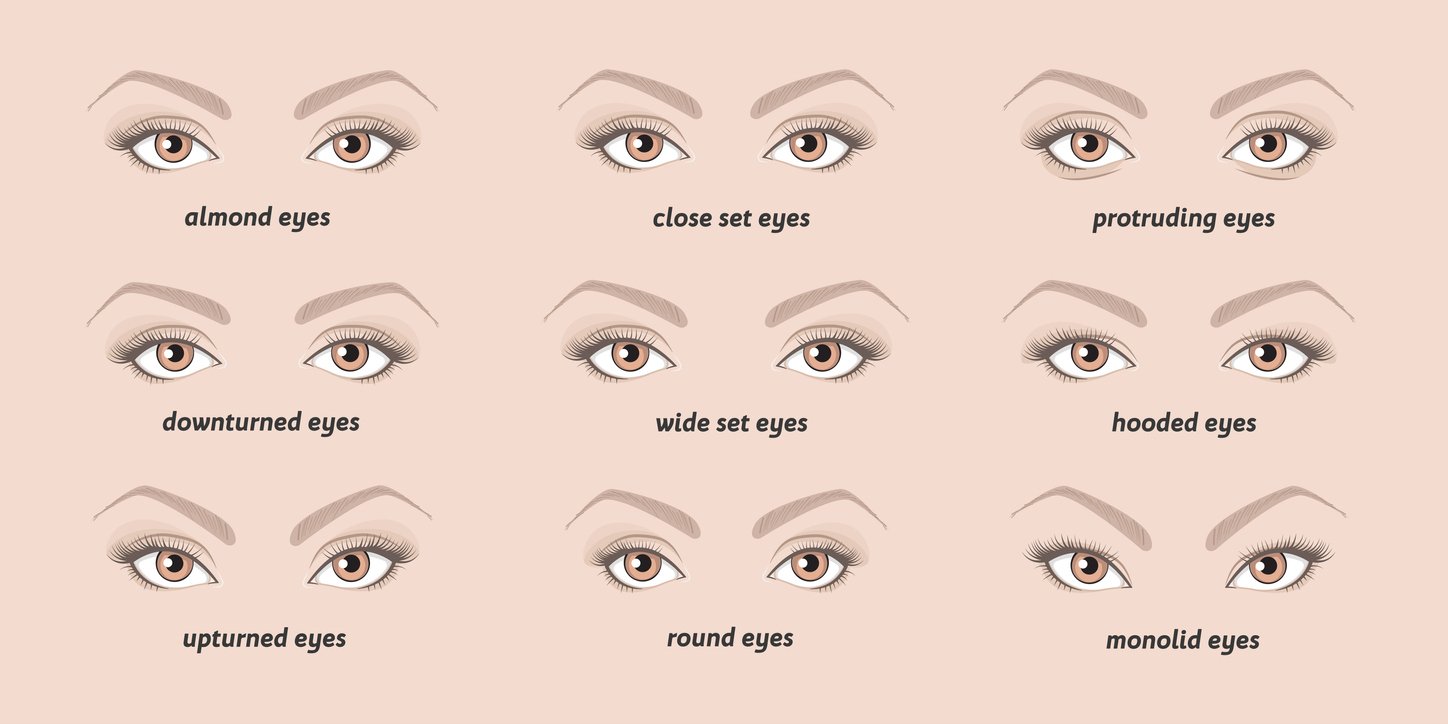 1. Almond Eyes
Eyes resemble the shape of an almond. They are pointed in the inner corners, rounded towards the center and are slightly upturned at the outer corners. Typically, no white should be seen above or below the iris with almond eyes. Think Queen B, Beyoncé. 
2. Downturned Eyes
If you have downturned eyes, the outer corners drop lower than the inner corners. Picture, the one and only, Marilyn Monroe. 
3. Upturned Eyes
On the other hand, if the outer corners of your eye appear higher than your inner corners, the eyes are considered 'upturned'. Kendall Jenner is a perfect example. 
4. Close Set Eyes
Eyes are slightly closer together. If the gap between your eyes measures less than the width of your eye, the eyes are categorized as 'close set'. For example, Miley Cyrus. 
5. Wide Set Eyes
Those with wide set eyes tend to have more space in between the two inner corners, a gap that's usually larger than the width of the eye itself. Think Gigi Hadid. 
6. Round Eyes
Round eyes can be identified by a clear eyelid crease when eyes are open. The whites of the eye underneath the iris are more visible in those with rounded eyes. Katy Perry for example. 
7. Protruding Eyes
With protruding eyes, the crease appears deeper and there will sometimes be a crease line underneath the eye. Amanda Seyfried is a great example. 
8. Hooded Eyes
Those with hooded eyes will notice that their crease is covered by their upper lid when the eyes are open, and there is often less eyelid space. Think Emma Stone.  
9. Monolids
With monolids, you'll notice that the lid itself is much flatter, and you're unlikely to be able to see any crease. Lucy Liu for example. 
Best Eyeliner for Different Eye Shapes
Now that you've figured out your eye shape, you'll want to maximize those assets and accentuate your natural beauty! 
At Revolution, we've put together some top tips for how to apply eyeliner for different eye shapes, allowing you to not only complement your eye type, but to help inspire creativity within your eyeliner looks. 
What Eyeliner Is Best for My Eye Shape?
Eyeliner Looks for Almond Eyes
Almond eyes tend to be the most symmetrical (lucky you!), so really, you can pull off nearly any eyeliner look. We're not jealous at all. 
To enhance your natural eye shape, begin with a thinner line in the inner corners, and gradually make it thicker as you move outwards. A wing can be added to the top line, or, to achieve a softer, smokier look, smudge it out to flatter the shape.  
We recommend using a soft kohl liner in your chosen shade, such as our Makeup Revolution Kohl Eye Liner.