Are you looking for the key to long-lasting makeup? Then, you've come to the right place! Face primers are an essential product for your beauty routine, helping to keep your makeup in place all day long.  
If you're tired of your makeup sliding off after a few hours, discover what face primer is used for, what it can do for your makeup and find the best primer for your skin type. Let's lock it down!  
What Is Primer Used for?
Face primer creates the perfect canvas for your face, allowing for a seamless and smooth makeup application. Apply face primer after your skincare and before applying foundation.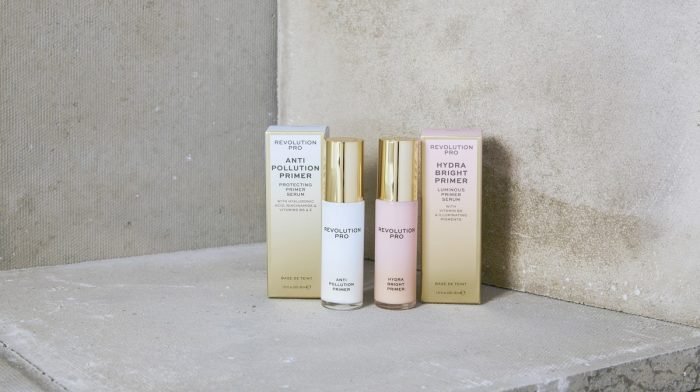 Discover everything you need to know about how to use primer and achieve that flawless makeup application
Primer provides an extra grip that will take your makeup from morning to night. It's an extra step that's totally worthwhile!  
So, which primer is right for you? That depends on your skin type and concerns. Don't worry, we've done all the hard work and have broken it down for you. We talk you through the best face primers for your skin type to give you longer-lasting, flawless makeup that you can truly rely on (you can thank us later)! 
Best Face Primer for Different Skin Types
We've narrowed it down to 6 of the best makeup primers that have been made with your skin in mind.  
Best Primer for Dry Skin
If you have dry skin, you're going to want a seriously hydrating primer that will take your makeup from dry to dewy! 
We know it can be a pain when your makeup clings to those annoying dry patches on your face. Of course, moisturizing before applying your makeup can help, but sometimes you need an extra helping hand!  
Looking for the best face primer for dry skin? Meet your new makeup bag staple, the Revolution XX Hydra Quench Bomb Primer Aloe Vera Gel. With a name that says it all, this face primer quenches your desperately thirsty skin. It provides high concentrations of aloe vera for next-level hydration, leaving skin glowing and ready for the rest of your makeup routine. Goodbye dry patches!