Are you looking for the key to long-lasting makeup? Are you tired of seeing your makeup slide off your face only mere hours after applying it? Do those pesky oils, patches of dry skin and areas of dullness conspire against your makeup? 
If these are the perils that threaten to ruin your makeup game, we have the answer: primer! 
So, if you're ready to take your makeup game to the next level, we've put together this guide to explore the ins and outs of this handy makeup must-have. So, read on if you're eager to discover what it can do for your makeup and find the best primer for your skin type. 
What Is Primer Used for?
Face primer creates the perfect silky canvas for your face, allowing for a seamless makeup application. It provides an extra grippy layer for your makeup to adhere to and ensures it can stay firmly in place from day to night. It can battle excessive shine, help to minimize the appearance of blemishes and pores, banish dullness and promote the finish you're longing for, whether that's radiant, dewy or matte.
So, which is the best primer for you? Different types of primers have various properties and purposes, so the best primer for you depends on multiple factors, from your skin type, concerns and what makeup goal you ultimately have in mind. So, let's lock it down!
Expert Tip! Primer is the crucial step between your skincare and foundation, but ensure that your skincare is fully absorbed before applying primer – dry and clean skin is the ideal base for a snatched makeup application.
Discover how to use primer and achieve that flawless base with our guide to applying primer for truly smooth makeup!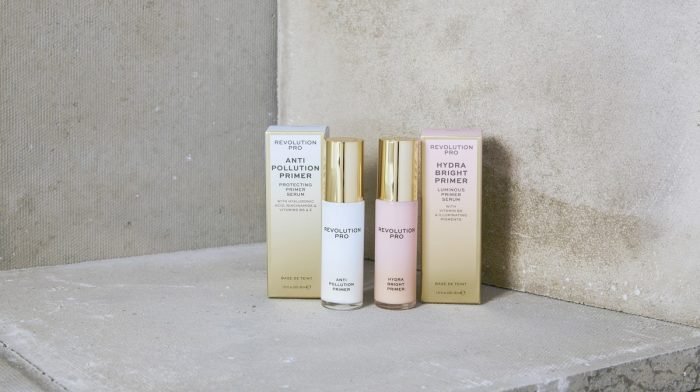 Discover everything you need to know about how to use primer and achieve that flawless makeup application
Best Face Primer for Different Skin Types
We've narrowed it down to six of the best makeup primers that have been made with your skin in mind.  
Best Primer for Dry Skin
Dry skin is a common skin concern that can seriously threaten the finish of your foundation. Peeling skin, textured patches and flakiness can be a recipe for a tricky makeup experience. 
So, if you have parched skin in desperate need of a hit of hydration, find a primer with the right properties to transform your look from dry to dewy. Well, meet your new makeup bag staple: the Super Base Vitamin Base Primer. Designed to quench your desperately thirsty skin, this primer contains a cocktail of deeply nourishing ingredients, such as hyaluronic acid, Shea butter and Vitamins B, C and E. Goodbye dry patches and hello radiant skin!