Here's one for all you glow getters out there!  For the last few years, contour has reigned supreme. Now blush is back on-trend, and it's here to stay.  
Using blush is the perfect way to add a healthy flush of color to your cheek. From soft peach to a pop of red, blusher offers something for everyone.  
To take your face makeup skills to the next level, it's important to learn the best place to apply blush to complement your face shape. So, dive into our guide to find out how to apply blusher and where to apply blusher for your face shape to accentuate your gorgeous features!  
Step 1 – Identify Your Face Shape
The first step is to find which face shape you have.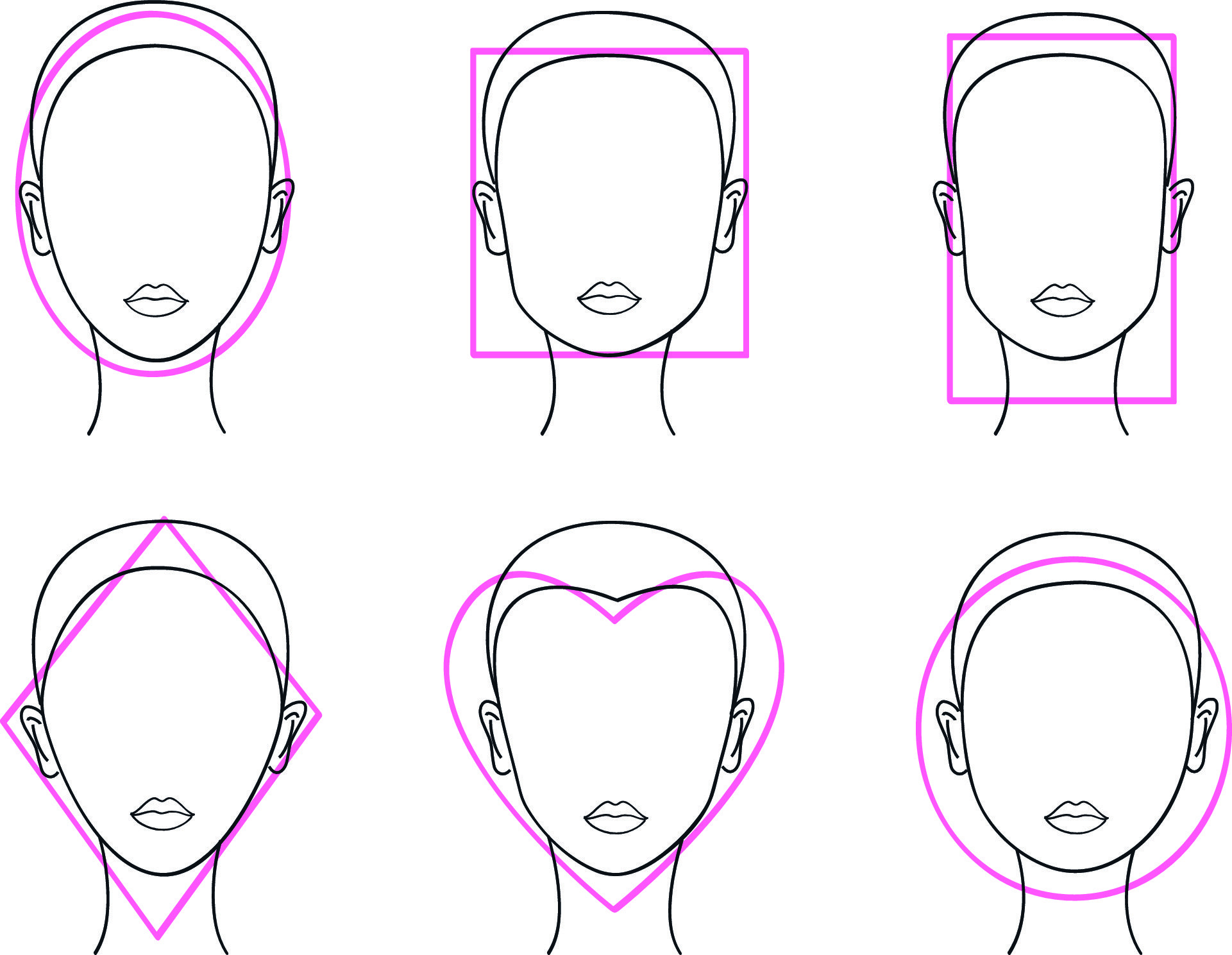 Oval faces

 are long with prominent cheekbones and a narrower chin than the forehead – visualize Beyoncé.

 

Square faces

 have strong angular jawlines, and the forehead is the same width as the chin – picture Zendaya.

 

Rectangular faces

 have a square jaw and are longer than they are wide – think Sarah Jessica Parker.

 

Diamond faces

 are more angular than oval. They are narrow at the top, widen at the cheeks, and narrow again at the chin – visualize Vanessa Hudgens.

 

Heart faces

 are widest at the temple and narrow through the cheeks toward the chin – picture Reese Witherspoon.

 

Round faces

 have an equal length and width of the face, with full cheeks – think Selena Gomez.

 
Step 2 – Choose Your Blush
Blush has come a long way. Gone are the days of choosing between a bright red or hot pink crumbly powder that has seen better days. 
Now, we're spoilt for choice with cream, liquid and powder blushes available. Luckily, these blushes can work for various face shapes, so your choice of product should depend on your skin type and what makeup look you prefer. 
How to Apply Cream Blush
Cream blush is the best blusher for dry skin or for creating the dewy skin look.  
To achieve a flawless base, it's best to apply cream blush after foundation and concealer but before applying any powder products. Then, simply use two fingers to apply it to your cheeks or blend it out with a stippling brush.  
The Revolution Fast Base Blush Stick gives a wonderful wash of color to leave you with a radiant-looking complexion.