Want to become an influencer overnight? Look no further.. We have you covered! Introducing the Influencer Overnight collection, we've teamed up with The Blogger Agent to bring you the ultimate collection including a handbook full of tips and tricks which will attract all the likes, shares, views and engagement to land you on the hottest PR lists!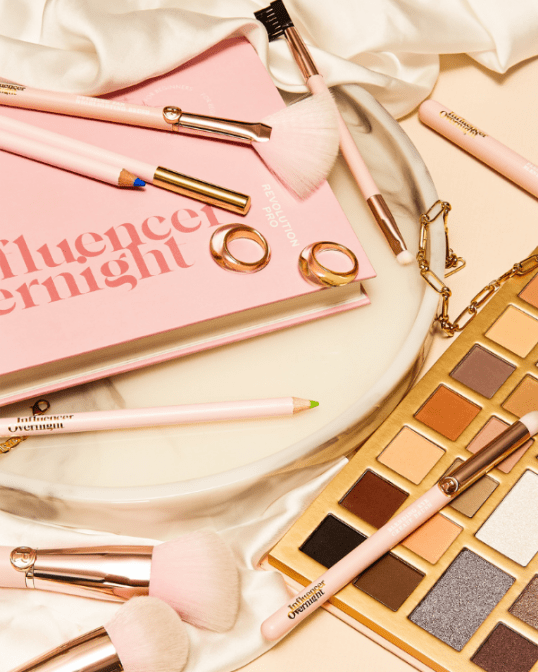 About The Blogger Agent
The Blogger Agent is a female-run talent agent specializing in bridging the gap between brands and content creators. They have been the best in the biz for over half a decade by embracing creativity and talent. 
This collection features a published book to help you learn the tricks of the trade with an insight into the world of influencing! An absolute must-have for anyone wanting to kickstart their new career, this book includes quotes from your favorite influencers and daily exercises to help you manifest your dreams. 
The Influencer Overnight Collection
Alongside the how-to guide book, this collection also features three shadow books, a 10 piece liner tin and a sleek brush collection to help you create those iconic looks 
The Shadow books feature an edit of 32 matte & shimmer creamy shadows to create the ultimate glam for any occasion, choose from show-stopping creativity in shadow book 1, the warm nudes in shadow book 2 or classic soft glam in shadow book 3.