Yet another trend inspired by those skin-savvy Koreans, ampoules are like a supercharged version of your favorite serum and contain a higher concentration of actives to help give your skin a potent boost. 
And we know what you're thinking… "but I've only just got my head around retinol and double-cleansing". But trust us, ampoules are easier to introduce into your routine than you think! 
We're here to answer all of your questions, to provide you with a clear ampoules definition and to introduce you to the Revolution Skincare 7 Day Skin Plan Ampoules. 
What are Ampoules?
Perfect for travel or for trialing new ingredients in your routine, ampoules are the high potency, hygienic way to reap the benefits of some of your skin's favorite ingredients with maximum effect. 
They're typically designed to use over a week to rebalance or reboot tired skin—just think of them as a 7-day bootcamp for your skin to combat specific skin concerns such as pigmentation, blemishes or uneven texture. 
Ampoules Vs. Serum – What's the Difference?
Serums are a fantastic way to address certain skin concerns. They're lightweight and packed with active ingredients to penetrate the skin's surface and target concerns, promoting healthy skin. 
Ampoules are similar to serums as they offer the same purpose, but, with a much higher concentration of the active ingredients, ampoules can be more effective over a shorter period of time.  
With this in mind, serums are suitable for more regular use, whereas ampoules should be used over a shorter period of time.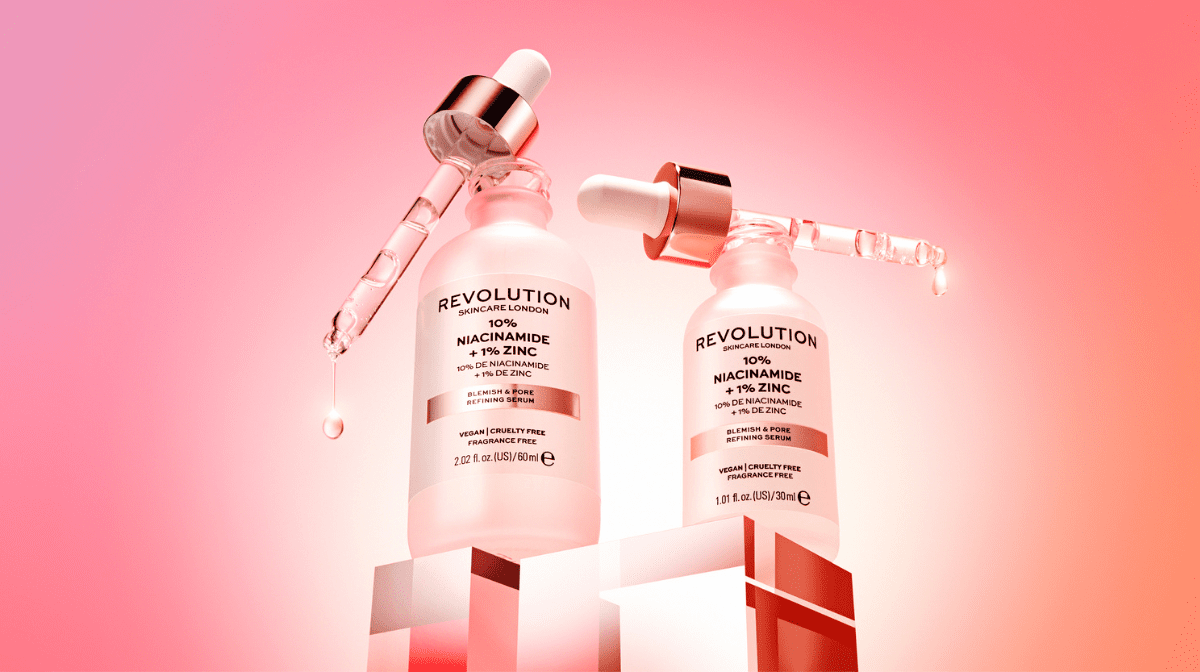 Find out why it's important to use a serum and use our guide to discover the best face serum for your skin type.
When to Use Ampoules in Your Skincare Routine
Cleanse with your favorite 

CLEANSER

 and lightly exfoliate beforehand with a chemical exfoliant or toner to remove any dead skin cells. This will allow the ampoules to absorb into the skin more efficiently and maximize the benefits.

 

Follow with your favorite night-time 

MOISTURIZER.

 

Repeat daily.

 
Just like a serum, AMPOULES complement the products you already have in your beauty arsenal and fit perfectly between cleansing and moisturizing. 
They are designed to use every evening for 7 consecutive days for best results. 
Best Ampoules for Skin
Like a vacay for your skin, the REVOLUTION SKINCARE Ampoules will leave your skin recharged and glowing after just seven days. 
Essentially, we've taken our most loved ingredients, increased their potency and divided them into seven daily doses as part of your very own 7-day skin plan. The glass vials dispense precisely the right amount of product for each use. 
Choose from: 
Keep reading to find out which plan is right for you! 

Vitamin C 7 Day Brightening Skin Plan Ampoules
If you have dull skin, struggle to find ways to bring back that glow, or you have some pigmentation that you'd like to address, then this is the skin plan for you. Each ampoule contains 10% of pure Vitamin C.
This glow-giving ingredient is known to help to brighten dull complexions, fade pigmentation, and fight off free radicals which lead to premature aging. Win, win.