As we get older, one of the first areas to show signs of aging is under the eyes. Fine lines and under eye wrinkles can begin to appear as early as your twenties, so it's best to start addressing them ASAP.
Luckily, Revolution have got you covered with our ultimate guide on how to get rid of under eye wrinkles. We teach you how to delay the appearance of fine lines and recommend some of the best products and lifestyle changes to keep fine lines under eyes at bay.
Trust us, your future self will love you for it!
Contents:
About the Skin Around Your Eyes
As we get older, our skin begins to lose its elasticity and natural plumpness, causing those pesky wrinkles to appear.
As the skin around the eye is much thinner than the rest of the face, it's one of the first places to develop wrinkles.
Under Eye Wrinkle Causes
Although wrinkles are an inevitable sign of aging, there are a number of reasons why fine lines under eyes might be forming earlier than expected.
Sun Exposure – Collagen is a protein that gives skin its structure, keeping it plump and youthful. Harmful UV rays from the sun can break down this collagen, causing skin to appear 'aged' at a faster rate. Our top tip? Always include an SPF within your skincare routine to protect from UV damage.
Repetitive Facial Movement/Expressions – This is something that we can't really help. Our eyes are one of the most expressive parts of our bodies and are moving constantly. With every smile, squint or frown, grooves develop in the skin and, as collagen breaks down over time, it stops bouncing back into shape.
Dehydrated Skin – If skin is lacking in moisture, in addition to feeling dry, flaky and tight, fine lines can also begin to appear, especially around the eyes.
Eye Rubbing – Rubbing the eyes when you're tired or stressed, for example, stretches the delicate skin around your eyes. Too much of this breaks down the elastin and leads to the sped-up formation of fine lines and under eye wrinkles.
How to Get Rid of Under Eye Wrinkles
Worried about fine lines under eyes and want to keep them at bay for as long as possible? We show you how to prevent under eye wrinkles with a few product and lifestyle changes to help you maintain healthy skin that has a youthful glow for as long as possible.
Keep Skin Hydrated
Never skip on moisturizer! There are many benefits to keeping skin hydrated, one of the most important being to keep skin looking and feeling smooth. A good moisturizer ensures skin is soft, supple and youthful, so is an essential component to everyone's skincare routine.
Revolution Skincare have a full variety of moisturizers available, each containing a range of ingredients to suit different skin concerns and types. Check out the blog below to find the best moisturizer for your skin type: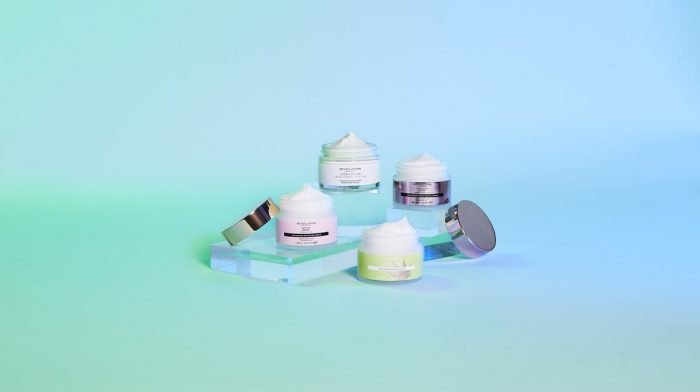 Find out why it's important to keep skin hydrated, and how to find the best moisturizer for your skin type.
Use a Targeted Under Eye Treatment
If you're worried about fine lines, it's a good idea to pay your under eye wrinkles some extra TLC with a targeted treatment.
Try the REVOLUTION SKINCARE TARGETED UNDER EYE SERUM to give your under eyes a boost of skin-loving ingredients, in a formula that's suitable for this delicate area.
Containing Hyaluronic Acid, this serum delivers moisture to dehydrated under eyes, helping to not only plump fine lines, but to reduce the appearance of dark circles and puffiness.
How to use: Using your finger, gently pat 1-2 drops around the orbital bone (the bony area that surrounds the eye, including the top of the cheeks and brow bone).