Whether you're looking for beauty inspo or wondering 'what are the makeup essentials for beginners?', we're here with all the need-to-know info on which basic makeup essentials every beginner needs and how to apply them.
Before you start experimenting with the latest TikTok and Instagram makeup trends, it's important you're equipped with the right tools. Below you'll find our ultimate makeup basics list and how to apply each product for stunning, yet simple makeup looks.
Makeup for Beginners: The Essentials
So, what makeup should a beginner buy? Check out our basic makeup list of all the essentials any makeup beginner should need to kickstart their beauty love affair:
How to Apply Makeup for Beginners
Now that you're set with your shopping list, let's learn how to do makeup for beginners. We've created this simple step-by-step makeup tutorial for beginners alongside our top recommendations for your brand-new kit.
Step 1 – Prime the Skin
A face primer is always applied as your first step, before proceeding with your foundation. Creating a smooth canvas for makeup application, primer helps to blur imperfections, and gives your foundation a seamless base to adhere to, so you can enjoy your makeup look all day long.
How to Apply Makeup Primer for Beginners
After applying a generous amount of moisturizer, dispense a couple of pumps into your fingertips and massage a light layer of primer across your whole face. We love our IRL pore blur filter primer to smooth the skin and prep it for foundation.
Expert Tip: Focus on your T-zone area and areas that may get oily throughout the day.
Step 2 – Apply Foundation
Helping to even out the complexion, blur imperfections and create the ideal base for the rest of your makeup – a trusty foundation is essential in any makeup kit.
Next, you need to decide which foundation to go for. Your skin type will help you to determine what finish to choose.
For makeup beginners, we recommend opting for a sheer formula for a foolproof finish. Our Superdewy Tinted Moisturizer gives a lightweight, natural look – you can't go wrong.
How to Apply Foundation for Beginners
Some foundations can be applied using your fingertips to give a softer, more natural finish.
If you'd prefer to opt for a makeup tool, why not reach for a beauty sponge? Once you've distributed the product over your face using your fingertips, dampen the sponge and lightly tap the product in – you can always add more as needed.
Step 3 – Conceal
Next stop on our makeup for beginners list - concealer! This will help you to hide dark circles, blemishes, and any other imperfections that foundation may not fully cover. You can also use this to brighten the under-eye area to add more dimension to your look. We love our IRL filter finish concealer, to do just that.
Note: Opt for your natural shade for concealing blemishes but opt for one 2-3 shades lighter to highlight or darker to contour.
If you are wondering which concealer shade is right for you discover more here: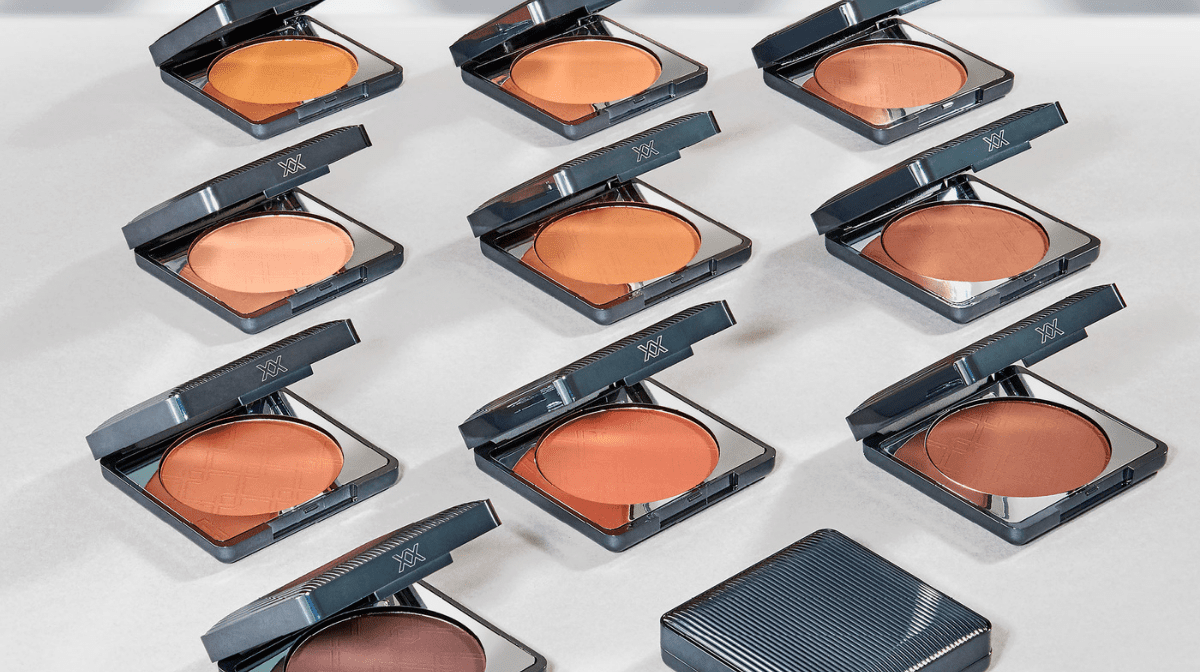 Live your dream bronzed babe life with our guide to how to apply bronzer and discover which is the best bronzer for you to get that golden glow!
How to Apply Concealer for Beginners
Blemishes? If you simply want to camouflage a pimple, we recommend applying a small amount to the top of your hand and use a brush, like our Create Detailed Concealer Brush, to pick up the product and tap it over the blemish.
It's best to apply the product applicator directly to the spot, as this may transfer bacteria into your product and spread it across other areas of your face, so decant a small amount onto a clean hand instead.
Brighten? If you want to achieve a more healthy-looking complexion and conceal dark circles, we've got some top tips for you.
Apply the concealer in an 'upside down triangle' shape under each eye, as well as adding some to the center of the forehead, down the bridge of the nose, and the middle of the chin. This will highlight the high points of the face and give you a natural, structured look.
Blend out by tapping a damp beauty sponge over the area for a seamless finish.
Step 8 – Bronzer and Highlighter
A bronzer and highlighter are essential in any makeup kit. Bronzer adds warmth and dimension to your face, creating a healthy, sun-kissed appearance, while highlighter, on the other hand, adds a luminous sheen to the high points of your face, enhancing your features and providing a radiant look.
How to Contour for Beginners
Sweep bronzer under your cheekbones and down the sides of your nose for a naturally sun-kissed look. Then, buff a light layer of highlighter over the top, to create a gorgeous glow.
We recommend our Pro Sculpt and Glow Palette as both products are in one place, so it'll save space in your makeup bag!
Step 4 – Eyebrow Gel
We believe that the power of a good brow can never be underestimated, it's the best way to frame your eyes and. Adding depth and fullness to sparse brows, brow gel gives structure and balance, so you can fake it 'till you make it.
How to do Brows for Beginners
If you're as obsessed with the fluffy, full brow trend as we are, then it's your lucky day, as this look is super easy to achieve with a good lick of tinted brow gel.
For the best brow gel for beginners, we recommend our High Brow Gel with Cannabis Sativa to create definition and dimension using just one product.
To use, simply brush through your brows in an upwards motion until you achieve your desired definition.
Pssst. If you do have sparse brows, don't worry! You can always go in with a brow pencil to fill in any small gaps, then set with gel.
Step 5 – Shadow Palette
A shadow palette is a great addition to any makeup bag. Adding color, depth, and dimension, eyeshadow enhances your eye shape and makes them stand out. Add your creative touch, whether that's subtle and natural to bold and dramatic, use this step to express your personal style.
A neutral shadow palette, like our 'Into the Bronze' Ultimate Desire Shadow Palette will be your go-to makeup product for many beginners. Containing a selection of both matte and shimmery nudes, it's equipped with all the shades you need to create simple, but versatile makeup looks.
How to Apply Eyeshadow for Beginners
Before you rush into any colorful or smokey eye looks, make sure you know how to perfect your blending with neutral shades first.
Start with a lighter shade and sweep across your whole eyelid. Follow this with a slightly darker shade halfway into your lash line, blending outwards to add definition to your eyes.
Step 6 – Mascara
Mascara is a must in any makeup routine for beginners. Completing your eye makeup look, it works to open up the eyes, making them appear larger and more defined. Adding length, volume, and curl to your lashes, it's the perfect finishing touch.
How to Apply Mascara for Beginners
For lust-worthy lashes, apply a few coats of your chosen mascara to your top and bottom lashes to enhance your eyes. We love the 5D Whip Lift Mascara to add a bit of extra drama that lasts all day.
Want to take your eye makeup a little further? Eyeliner can be one of the best ways to take your eyes from day-to-night. Discover our guide on how to master the art of winged liner.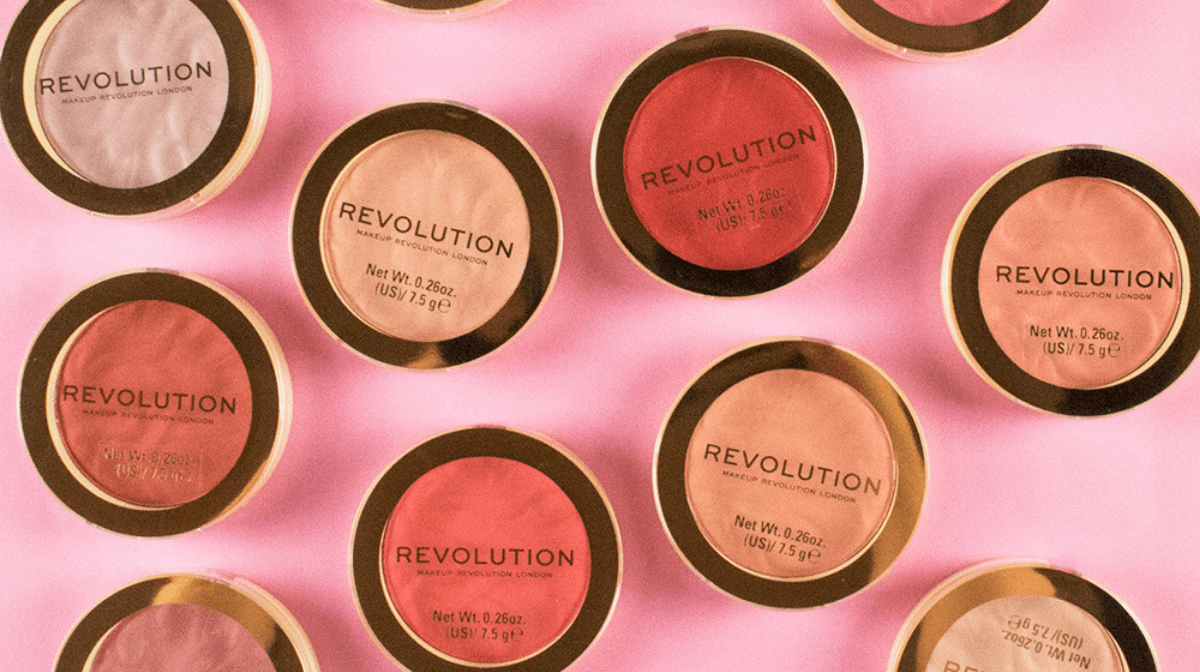 Discover everything you need to know about how to apply blush and where to put it to complement your face shape!
Step 9 – Lip Liner, Gloss and Lipstick
Lip products are essential for adding those finishing touches to your makeup look and defining that all-important pout. Giving color and definition to your makeup look, lip products come in various finishes, such as matte or glossy, to suit your personal style – they are also great for moisturizing and protecting your lips from dryness.
How to Apply Lip Liner for Beginners
A lip liner will give your lip color some extra staying-power, while allowing you to define the shape of your lips. Our Satin Kiss Lip Liners come in lots of different shades and have a beautifully buttery consistency for quick and effortless application.
Choosing a lip liner shade that matches your lipstick and begin by outlining the natural shape of your lips, starting with the cupid's bow and following the contours of your mouth. Use short, light strokes to prevent a harsh or unnatural look.
Expert Tip: If you want to give the illusion of fuller lips, choose a slightly darker shade than your lipstick and trace slightly above your natural line.
How to Apply Lipstick for Beginners
A lipstick and lip gloss will add some extra pigment and shine to your pout, giving you that extra boost of confidence you need in your day.
Whether you go for a lipstick or lip gloss, start by prepping your lips with a moisturizing balm or even exfoliate the area with a gentle lip scrub, like our Revolution Skincare x Jake Jamie Slushie Collection Bubblegum Lip Scrub, to ensure a smooth application. Blot any excess balm with a tissue before proceeding.
Apply the product from the center of your upper lip, following the natural curve of your cupid's bow. Then, move outward toward the corners of your mouth, being careful to stay within your lip line. Repeat this on your lower lip.
Press your lips together gently to distribute the color evenly and use a tissue to blot any excess product.
Expert Tip: For a more precise application, you can use a lip brush to fill in any gaps or define the edges of your lips.
So, now you know what the makeup essentials for beginners are, you can start building out your own beauty essentials list to create some show-stopping looks. Shop our huge range of makeup products today to find your new beauty faves.