If your skin is craving a refresh halfway through the day, a spritz of one of our essence spray face mists could be the revitalizing boost your skin needs.
But what are face mists, and what exactly do they do for your skin?
Here's our complete guide to facial mists, teaching you how they benefit the skin and which ones you should be using for your skin type.
What is Facial Mist?
Face mist, facial mists, essence spray – what are they exactly?
If you're big into your K-beauty trends, you may have heard the term 'essence' before. It's a water-based skincare product that contains active ingredients to protect, hydrate and boost the skin.
In face mist form, these essence sprays distribute skin-loving ingredients evenly over the face with a convenient spritz. They're also super handy to pop in your bag when you're on-the-go!
What Does a Facial Mist Do?
Yes, they feel great on the skin, but beyond that, what do face mists do?
Essence sprays and facial mists can be infused with different skincare ingredients to target various concerns. Most commonly, face mists can be used to:
Rehydrate skin
Protect the skin
Minimize the appearance of large pores
Rebalance skin
Energize and invigorate the skin
Soothe sensitive skin
When to Use Essence Sprays
So, where does face mist fit into your skincare routine?
It's recommended that to receive the full benefit of your essence spray, you should use it after cleansing and before serum. It can be used instead of toner or alongside it to mix and match your skincare ingredients and benefits.
Face mists can also be used throughout the day as a refreshing top-up.
Expert tip: Be sure to do your research before combining too many ingredients in your routine, as some pairings may cause irritation! If you're unsure, check out our skincare ingredient guides.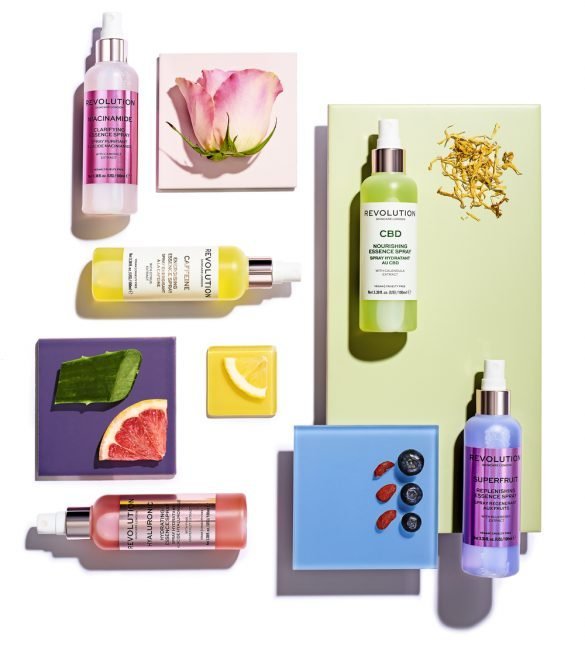 How to Use Essence Facial Mists
Shake well
Hold 20cm away from the face
Close your eyes
Spritz all over!
Expert tip: Why not keep your face mist bottle in the fridge for an enhanced cooling sensation?!
Best Hydrating Face Mists
With many essence sprays out there, it can be confusing to know which ones are going to help your skin look and feel its best.
Luckily, the Revolution Skincare essence sprays contain gentle, soothing formulas, making them suitable for all skin types!
Check out some of our favorite face mists below, helping you achieve refreshed, nourished skin.
Buy now

with revolutionbeauty-us