Pride month is here – a month dedicated to inclusivity, individuality, love, and self- expression!
Now, these are values we stick to the full year around, but if you're looking for an excuse to express yourself through makeup, what better season to do so than during Pride month?!
With countless celebrations and festivities taking place throughout the month, we've got you covered with all the Pride makeup essentials you could ever need to flaunt your fabulous-ness!
What is Pride?
The dictionary definition of pride is 'a feeling of deep pleasure or satisfaction derived from one's own achievements, the achievements of those with whom one is closely associated, or from qualities or possessions that are widely admired'.
Pride Month is a time where people come together in love and friendship, celebrating just how far LGBTQ+ rights have come.
The celebrations and events take place during the month of June, as that was the month of the Stonewall riots in 1969 – important protests that took place in the US, which resulted in changing gay rights for many people in America and around the world.
What Events Take Place During Pride Month?
There are no bounds to Pride Month events and celebrations!
From festivals and parades to concerts and themed club nights – whichever Pride event you're attending, often a large portion of the money raised will go towards supporting LGBTQ+ charities.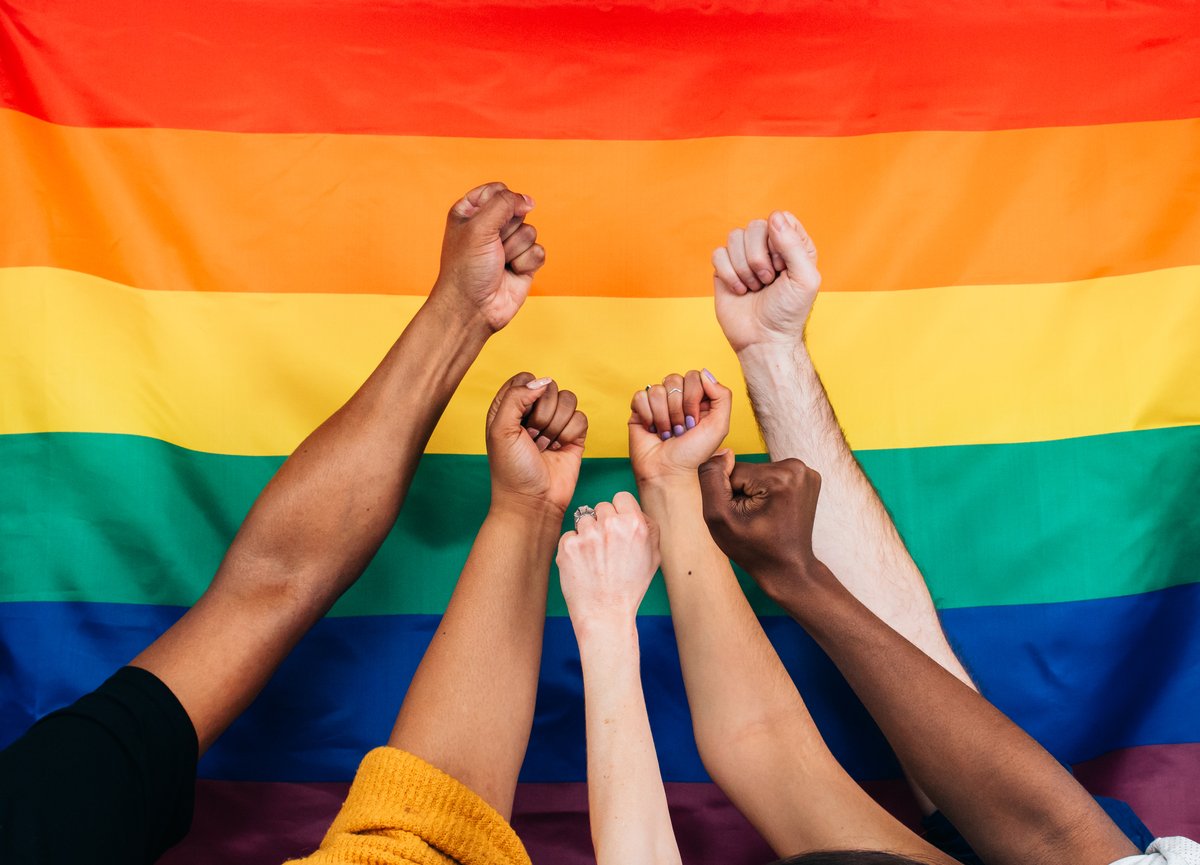 Pride Makeup Kit
Once you've decided on the Pride event you're heading to, whether you're a member of the LGBTQ+ community or attending as an ally, you've got to look the part!
Pride is a time for self-expression without judgement, so if you've been tempted to experiment with makeup and have never found the confidence, now is your time to shine!
But where to start? We've got you covered with the ultimate Pride makeup kit! Whether you're going for full drag, creating rainbow shadow, or want to try a dramatic Pride makeup look to complement your outfit, here's everything you should need:
Buy now

with revolutionbeauty-us

First things first, you want to create the perfect base to keep your Pride makeup look in place. A good primer will do just that, while also reducing the chance of a cakey finish.

For the most seamless Pride makeup, after completing your skincare routine, apply a pea-sized amount of the Makeup Revolution Conceal & Fix Mattifying Primer to the back of your hand before smoothing into skin.

The lightweight formula helps to minimize the appearance of redness and blemishes, while mattifying the skin for a flawless makeup application.

Buy now with free delivery